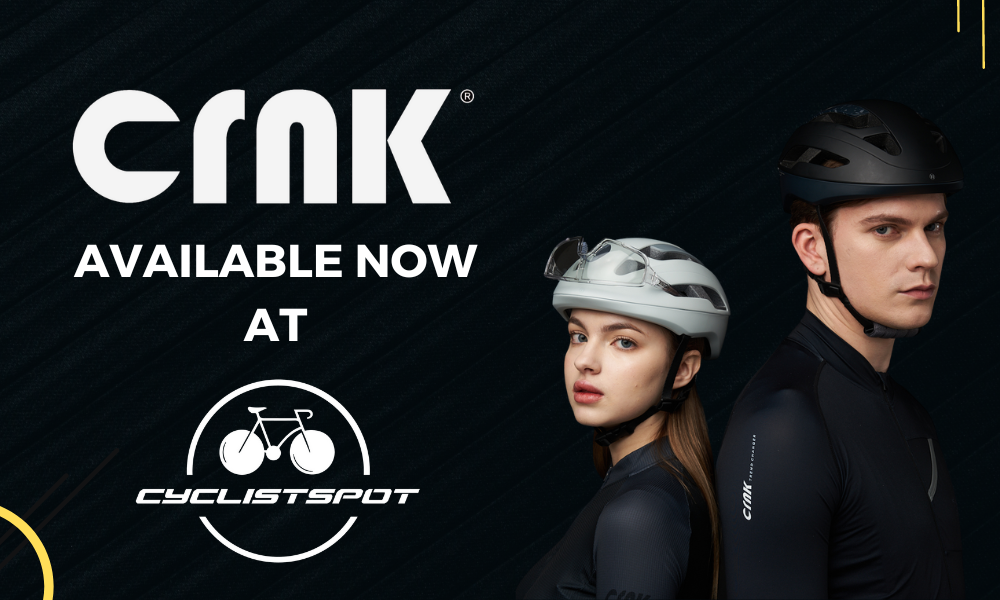 When you are riding, don't just wear some random helmet without researching. CRNK helmet is designed to fit the rider's individual style and purpose. Also, CRNK used the same material as other premium brand helmets, but took out the brand fee, providing consumers with a good quality helmet that is cost-efficient.
Key feature
Ventilation


CRNK was created through a long research of air ventilation and heat release. Unlike the simple ventilation structure other helmets have, CRNK has a framework inserted inside the helmet to create wide ventilation

maximizing heat release and comfort in a regular road riding environmen

t.



Lightweight


The helmet must be light to not feel uncomfortable when riding. CRNK has put in a lot of effort t

o minimize the weight and used the best EPS proportion to provide the safety and lightness at the same time.


Safety

The most important reason for wearing a helmet is safety. To ensure safety, the helmet must be made with the right material. CRNK helmet uses the best material such as EPS for inner foam and PC for an outter hard shell.
The rigid brace technology is also applied to the helmet. A rigid brace system structures the inner frame in the EPS helmet to ensure safety and implement wide ventilation.
CRNK helmet found a proper EPS density. EPS density describes how much EPS is included in a specific surface. As the density goes up, safety goes up as well, but it becomes heavier. CRNK helmet only weighs 200g while being able to pass the test for impact 1. safety test (KC/CE) and currently proceeding with the CPSC test.
It serves its purpose as well as any other heavier helmets out in the market does.

The rigid brace system, a set of sturdy frames located at the back of the helmet, supports the helmet and allows a safer riding experience. When the helmet is impacted by a force from an accident, a helmet without a rigid brace system will break more easily compared to the helmet with a firm rigid brace system.



FIT

To provide comfort when worn, the amount of surface touching the head was studied to utilize the Fitting System. The Fitting System, created by CRNK, gives the inner surface a three-dimensional design. Also, the strap and the rear size controller can be used to switch between various sizes.

Design

Even if a helmet has many features, if the design is ugly, people will not prefer it. CRNK is designed to be a slim fit to reduce air resistance and give a sharp and speedy look.